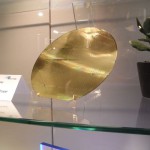 Heading SiliconCatalyst.UK are Dr Ron Black and Sean Redmond, both experienced Semiconductor executives with international experience and a strong connection to the United Kingdom.
Silicon Catalyst's mission is to help semiconductor hardware start-ups succeed. The ecosystem that Silicon Catalyst has created lowers the capital expenses associated with the design and fabrication of silicon-based integrated circuits (ICs), sensors, and microelectromechanical systems (MEMS) devices by providing advanced design tools and services from a comprehensive network of In-Kind Partners (IKPs).
The Portfolio Companies in the Accelerator utilize IKP tools and services including design tools, simulation software, design services, foundry PDK access and MPW runs, test program development, tester access, and banking and legal services.
The world-class Silicon Catalyst network of advisors and investors further facilitates their journey from idea through prototype toward volume production. See www.siliconcatalyst.uk for further background about the Accelerator.
"The UK has incredible innovation through its world-class universities, already significant startup community, and support from the government," said Dr Ron Black. "We look forward to working closely with the U.K. start-up ecosystem, bringing a small part of Silicon Valley to further accelerate entrepreneurial teams to their full potential. We will be hosting a webinar on Wednesday, June 23, 2021 and invite members of the semiconductor value chain to attend and learn more about our comprehensive accelerator program." Registration details can be
found at www.siliconcatalyst.uk/webinar
Nick Kepler, Chief Operating Officer of Silicon Catalyst, said "Silicon Catalyst exists to help start-ups, and we're excited for the opportunity to accelerate the technology innovation happening in the United Kingdom.
Over the last six years, Silicon Catalyst has made available to its Portfolio Companies over $100 million dollars of in-kind services and helped them to raise more than $200 million dollars in funding.
In addition, many of our Portfolio Companies credit their success to the extensive network of over 180 advisors which saved them literally years by avoiding mistakes that most start-ups make."
"I am delighted to be working with Ron to help launch Silicon Catalyst in the U.K. Having recently worked closely with the U.K. government, industry, and universities to guide their industrial digital strategy, this launch is a great opportunity to put that work into action for U.K. semiconductor start-ups," said Sean Redmond.
"Start-ups can capitalize on major growth opportunities in areas such as IoT and machine learning with fast, low cost and low risk access to best-in-class SoC design technology," said Phil Burr, senior director of strategic programmes, Arm. "Combining Silicon Catalyst's support with Arm Flexible Access for Startups, which provides free access to Arm IP and tools for prototyping silicon, will help startups get to working prototypes as quickly as possible, accelerating innovation in the UK."
"Silicon Catalyst has opened the doors to Silicon Valley for us," exclaimed Huw Davies, CEO of UK startup Trameto. "In addition to affordable access to high-value In-Kind Partners like TSMC, Synopsys, and Advantest, Trameto has been strongly supported by experienced semiconductor industry veterans such as Mark Ross, ex-CTO of Cypress Semiconductor, as technology contributor and advisor, and John East, ex-CEO of Actel, as advisor."
"ST works with a large number of innovative tech start-ups across the world to help them develop and industrialize their products and get to market faster, targeting automotive, industrial, personal electronics and communication infrastructure applications," said Kirk Ouellette, Vice President Strategic Marketing and Strategy Development, STMicroelectronics."Our engagement as a Silicon Catalyst Strategic and In-Kind Partner helps us find and engage with relevant start-ups, and surrounds them with the supportive Silicon Catalyst ecosystem that is critical to their success. We look forward with excitement to engage with many more start-ups and the various tech ecosystems in the U.K. with this additional Silicon Catalyst team."
"We are pleased to be working with SiliconCatalyst.UK to ignite the next generation of innovation," said Steve McDonald, Synopsys VP of Sales for Europe. "The strengthening economic pull from new market verticals for custom silicon is creating tremendous opportunity for chip design start-ups. With a distinguished track record enabling emerging businesses, Synopsys provides Silicon Catalyst portfolio companies with state-of-the-art tools and IP that reduce risk and accelerate time-to-market."
"It has been a pleasure for Real Ventures to partner with Silicon Catalyst over the past several years," said Mark McDowell, Partner at Real Ventures. "Silicon Catalyst is incubating a fascinating collection of semiconductor hardware start-ups.As investors in SPARK Microsystems we have experienced how the Silicon Catalyst ecosystem surrounds each start- up with support that de-risks our investment."
"Salience Labs joined Silicon Catalyst earlier this year and has already gained extensive value," said Vaysh Kewada, CEO of U.K. start-up Salience Labs. "Silicon Catalyst provides start-ups with far more than in-kind services. It facilitates deep connections into the semiconductor industry through its advisors, who have spent time getting to know the company well, and then introduce and facilitate business-critical relationships. These relationships are already proving invaluable to Salience Labs, and we look forward to continuing to work with Silicon Catalyst."
Agile Analog, based in Cambridge U.K., is Silicon Catalyst's newest In-Kind Partner. John Hartley, CCO said, "We look forward to helping the Silicon Catalyst Portfolio Companies by quickly customising their analog IP needs using our programmatic, systematic and repeatable methodology."
"As Silicon Catalyst has grown, we have been impressed that many of their start-ups are developing interesting technologies to address important problems in the world," commented Kirill Kuzmichev, Principal at NanoDimension. "In addition, the support of the Silicon Catalyst ecosystem, from partners providing tools and services to advisors providing expertise, increases the chance that each of these start-ups will succeed. Silicon Catalyst is one of the best places to look for good investments in semiconductor hardware."