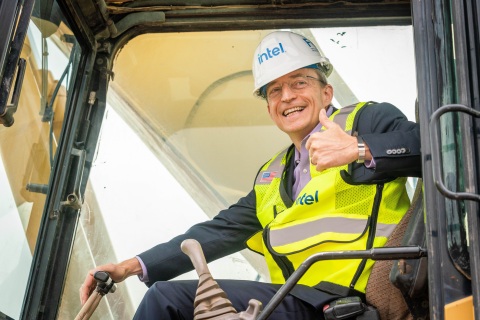 "As the only U.S.-based leading-edge chipmaker, we are committed to building on this long-term investment and helping the United States regain Semiconductor leadership," said Gelsinger.
Earlier this month, Gelsinger said he wants to build a 'big honkin' fab' in Europe which could could involve a $95 billion investment over the next ten years. The site is due to be announced this year.
The two two Arizona fabs  – to be named Fab 52 and Fab 62 – will bring the total number of fabs on Intel's Ocotillo Chandler  campus to six.
When fully operational in 2024, the two new fabs will manufacture Intel's most advanced process technologies, including Intel 20A which uses Intel's RibbonFET and PowerVia technologies.
The Fab 52 and 62 investment will create more than 3,000 Intel jobs, 3,000 construction jobs, and support an estimated 15,000 additional indirect jobs in the local community.