Today, the implementation of artificial intelligence is one of the key focus areas of the world's top and emerging organisations. In their enthusiastic attempt to include AI into their processes and applications, basic factors like the need and feasibility of these applications take a back seat. Here, the role of design thinking in Artificial Intelligence comes into play.
With design thinking, organisations can accelerate their AI adoption process and reduce the resistance to change. When design thinking is deeply embedded in an organisation's culture, it becomes easier to adapt to the changing market conditions.
As businesses experienced years' worth of digital transformation in few months, the top most challenge they are faced was understanding the changes in consumer behaviour due to Covid-19. It revealed the gaps, broken and manual processes in the industry that were not conducive to the new, remote world. However, the biggest challenge remains to ensure a superior customer experience to thrive in the new normal.  
To know more about how design thinking and AI can enhance customer experience ELE Times Correspondent spoke with Chander Damodaran, CTO – Cloud Engineering at Brillio and Sridhar Krishnamurthy, Head of Data Analytics and Engineering at Brillio.
Following are the excerpts of the conversation: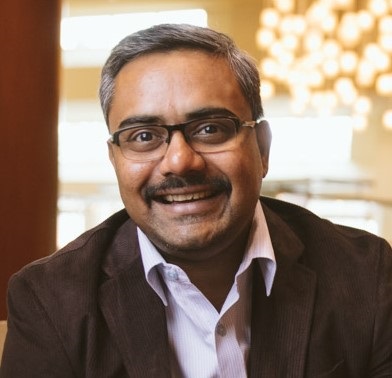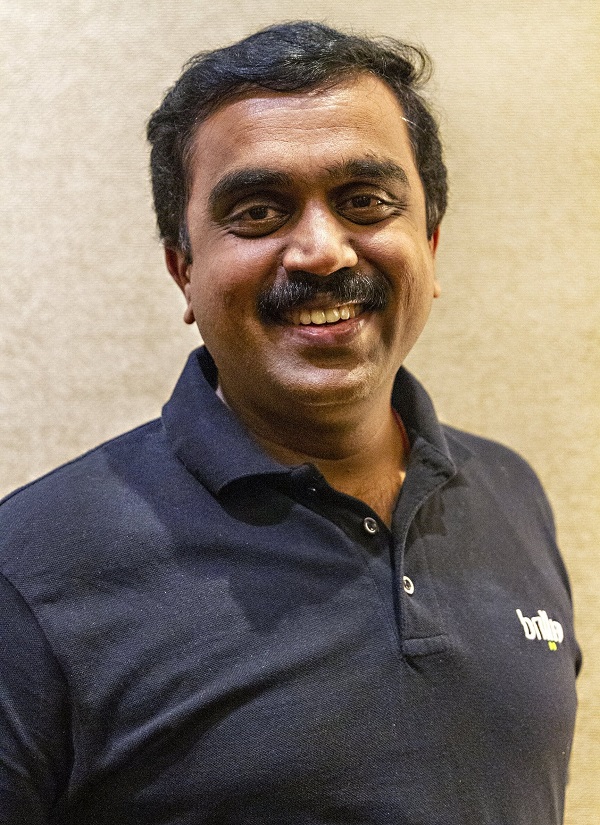 ELE Times: Artificial Intelligence is at the tip of the iceberg in terms of attaining the audience and popularity globally it requires. Please comment in terms of the Indian Market on the leftover niche and possible places for AI implementation.
Artificial Intelligence (AI) has been the most attractive and fast-growing technology sector over the years. 2020 has accelerated the growth of AI as corporate had to shift bases virtually to ensure physical distancing. According to McKinsey global report, it is estimated that by 2030, AI can add 16% to the global economy and will boost global GDP by $15.7 billion. The Indian Artificial Intelligence market is also stated to be valued at $6.4 billion by 2030, with 36.2% of contribution coming from MNCs, GICs, and captive firms.
During the pandemic BFSI, healthcare, manufacturing, Semiconductor, and e-commerce sectors witnessed the fastest growth in the adoption of artificial intelligence. Sectors such as retail, hospitality/travel saw a major downside during the pandemic. While we see huge investment in the field of AI, however, the challenge lies in the niche sectors such as hiring, criminal justice and healthcare who are debating over biases, prejudices, and fairness of the AI ethics code. AI filters are now being added to all fields to improve the transparency of functions, accelerate progress and growth. However, it will take some time to implement the solutions to drive adoption due to the vast cultural difference and population of India.
At Brillio, we accelerate our customers digital transformation journey by using a comprehensive platform-based approach powered by Brillioone.ai that spans planning, engineering, operations, modelling and experience. Powered by the latest cloud tech stack and built with AI-driven insights across levels, BrillioOne.ai comprises six suite of products – One Engineering, One Cloud, One Automation, One CX, One Intel – that will streamline and automate the value stream through codified assessments, efficient build processes, predictable delivery, benefits realization and continuous feedback.
ELE Times: How important is Design Thinking for Indian Enterprises? Please elaborate on the scope and the customer satisfaction it offers.
We have entered the era of the connected digital economy and the convergence of technologies is creating new ways for companies to deliver services and engage with their customers.  Today's internet, mobile and social technologies, cloud and big data analytics are coming together to deliver unprecedented impact on every aspect of enterprises.
As customers look for instant gratification, organizations need to react faster or watch their opportunities diminish and their customers move on. Here design thinking comes in as a moment of truth for organizations to ensure a hyper-personalized and human-centered approach in solving their customers problems. Thinking creatively to draw different viewpoints makes design thinking a valuable solution-oriented methodology for all enterprises.
With a systematized and non-linear human-centred approach, it is all about humanizing technology to explore innovative solutions to problems and get the desired outcome. Additionally, creating cross-disciplinary innovative teams with design, engineering, data, and AI capabilities will solve multi-dimensional problems. Also, empathy sits at the core of design thinking. Customers always remember how they felt about a meeting or how did the team tackle the problem. It is about the entire experience. Making customers understand the 'why' of a problem while ensuring that empathy allows one to acknowledge and feel the problem is the secret sauce to design thinking practices.
At Brillio, we work closely with global companies using a proprietary design thinking framework Brillio One XO to ensure this fundamental transformation empowers them. Recently, we worked with a large global tire manufacturer to reimagine their digital catalog, driving a better sales experience for the customers.
ELE Times: The process of Design Thinking is a problem-solving method considering the cognitive and strategic results it offers. Please Comment on the Statement from your perspective and in terms of the services offered by Brillio.
In this age of digital, everything is interconnected through a mesh of services and systems that deliver great experiences to its customers and hence solving business problems of today has to have a very comprehensive view of the personas, journey maps and technology blueprints before embarking on implementing these solutions.
An increasing need to solve business problems with human centricity is the key element to bridge the technological gaps, elevate the customer experience as well as delivering exalted business value. At Brillio, we provide customers with an integrated and orchestrated way to solve the right problems and create the right solutions by orchestrating our different capabilities through our product-centric recipe.
ELE Times: Please highlight the challenges in adopting a Design Thinking process.
There are multiple challenges that an enterprise faces in the adoption of design thinking process. Organizations must move away from the notion that just using Design Thinking framework alone will solve their problems and help them accelerate value. Also, many organizations force-fit Design Thinking approaches to solve current challenges and fail.
Many a times, organizations to their surprise discover newer problems and opportunities with Design Thinking approaches which often are contrary to their current set of "things to solve". Some organizations adopt Design Thinking process with just IT stakeholders and think they have a solution. This is rarely the case. Design Thinking must be applied with all stakeholders including business and most importantly customers. A deeper and clearer understanding of the customers, their segments and the evolving needs of the customers go a long way in ensuring success.
ELE Times: The Future of Digital Transformation is partially dependent on Design Thinking. How far do you agree with this statement?
According to Forrester, a design thinking led approach can accelerate a product's time to market. It can deliver a note-worthy 85% or more return on investment. In this era of digital, customer experience is the king and this requires a comprehensive understanding of the personas, user journeys and a technology blueprint that may mesh multiple underlying systems to deliver these experiences and hence Design thinking is critical for the future of digital.
ELE Times: Please highlight the services offered by Brillio at present in this sector.
Brillio takes a comprehensive approach to customer experience and uses a combination of a product recipe that ingrains design thinking into our ways of delivering value for our customers and also has a platform (Brillioone.ai) that includes fitness assessments and business agility at scale focussed on Product Centric Delivery. It is a value stream optimization insights platform for strategy, product, engineering (Dev) and operation teams. With our business vision of emphasizing personalization as the key to unlocking the new normal, Brillioone.ai engagement Model focuses on customer experience, intelligence, and delivering value in a short timeframe. We provide various frameworks and solutions to tackle customers such as:
One Engineering is a platform that helps with portfolio, product, business, engineering, and operational insights
One Cloud is a Cloud Lifecycle Management platform cutting across hybrid digital infrastructure sharing integrated real-time dashboard, performance monitoring metrics, real-time health tracker, for continuous service improvements, compliance, and risk management & escalations
One Automate uses automated processes and tools minimal to no manual intervention
Product Centric Delivery focuses on product-centric maturity of enterprises enabling open engineering and enterprise agility